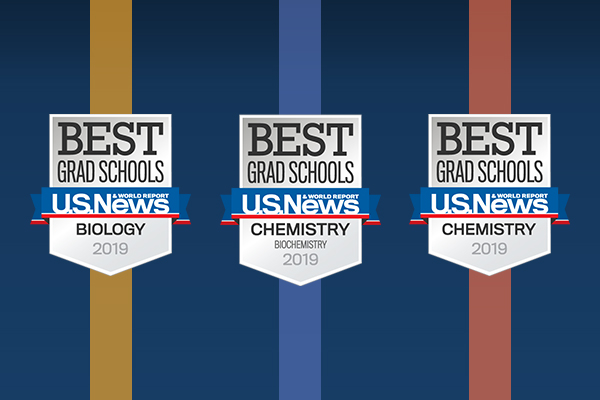 U.S. News & World Report, which periodically reviews the nation's colleges, including undergraduate institutions and community colleges, has ranked Scripps Research among the best graduate schools in the country.

The latest rankings are based on a survey of department heads, deans, directors of graduate studies and others at peer schools in each discipline. They are asked to rate the quality of the program at each institution. In addition, they are asked to nominate programs that have excellent offerings in certain specialty areas. Those programs that receive seven or more nominations are listed in order of the number of nominations received.

Click here to see the entire list.