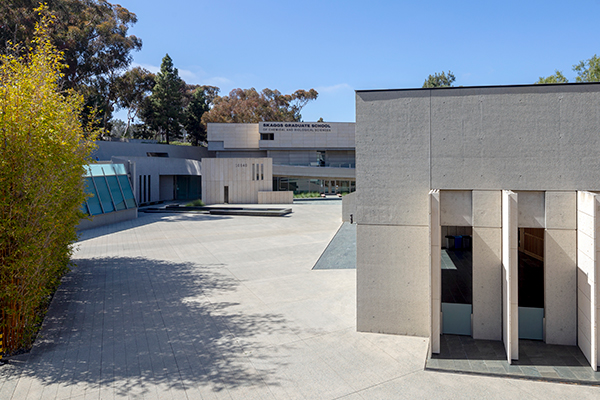 The La Jolla, California campus of Scripps Research encompasses more than 1 million square feet across 35 acres on the Torrey Pines Mesa, the center of a thriving biotech community that is one of the most productive and innovative in the nation. Here, more than 160 principal investigators work with their laboratory groups to understand disease and develop effective treatments. This elite corps includes Nobel laureates, Wolf Prize winners, MacArthur Fellows and members of prestigious scientific academies. They are complemented by an 1,800-member team of staff scientists, graduate students, postdoctoral associates and professionals working in a range of administrative departments.
While our faculty focus on the fields of chemistry, neuroscience, immunology and infectious disease, structural biology and molecular medicine, their investigations are not limited by departmental borders and, in fact, cross-disciplinary collaborations regularly lead to vital discoveries. Potential new medicines are advanced into pre-clinical trials via the drug development infrastructure available at Calibr, a unit within the institute. And the genomic data analysis and digital health monitoring provided by the Scripps Research Translational Institute, another unit, inform and help further refine therapeutics.
Scientists on both campuses are prolific and entrepreneurial: Nearly 1,000 U.S. patents and over 80 spinoff companies have resulted from their discoveries. Significantly, nine approved drugs are based on their groundbreaking research, with more on the way. Seminal work such as this led the scientific journal Nature to name Scripps Research the world's most influential research institute.