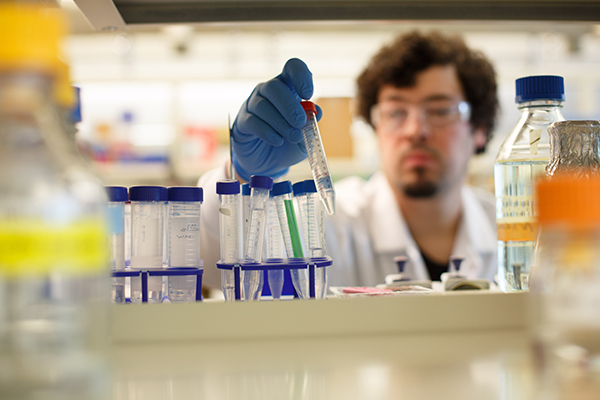 The heart of Scripps Research's doctoral program is the student's thesis research, which can be conducted in one or more thesis research foci or areas. These areas include biochemistry, cell biology, chemical biology, chemistry, computational biology/bioinformatics, genetics/genomics, immunology, microbiology, molecular biology, molecular medicine, neuroscience, and structural biology/biophysics.
Students have access to more than 150 graduate program faculty members working in a broad range of fields. The program encourages a collaborative research environment that provides a rich educational experience for students. Students are encouraged to interact with multiple faculty members and serve as the catalyst for new collaborations.
Click on a research focus in the faculty directory to see a list of faculty who have indicated that research interest, then click on specific faculty members' names to learn more about their research.