Program Faculty and Research Areas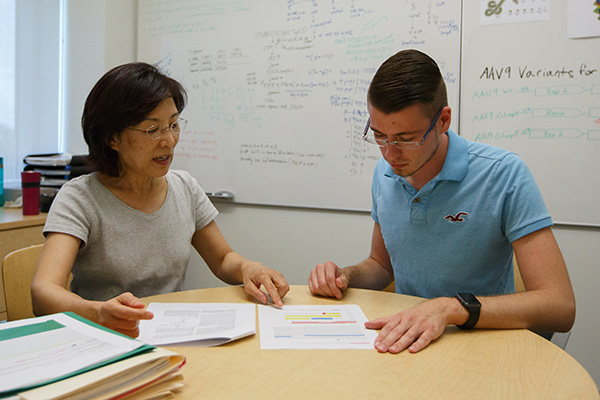 The mentorship, laboratory training and classroom education of doctoral students can be credited almost entirely to the tremendous investment in time and effort by the more than 160 faculty members actively involved in the graduate program.
A faculty-to-student ratio of 1:2 benefits graduate students by affording them unparalleled access to world-class scientists with expertise in a variety of research areas. The number of faculty who serve as mentors to graduate students is also high: 85 faculty members advise one or more graduate students in their laboratory. To learn more about faculty members' involvement in the training of students, including serving as course directors for classes and on students' advisory committees, visit our Student Achievement page.
Visit the Faculty Directory to browse the interactive listing of our faculty members and learn more about their research. Faculty members, also known as principal investigators, at Scripps Research include many distinguished leaders in their fields who have won numerous awards and honors, including Nobel Prizes and election to a variety of honorary societies. Visit the Faculty Honors & Awards page to learn more about the recognition our faculty members have received for their scientific leadership.