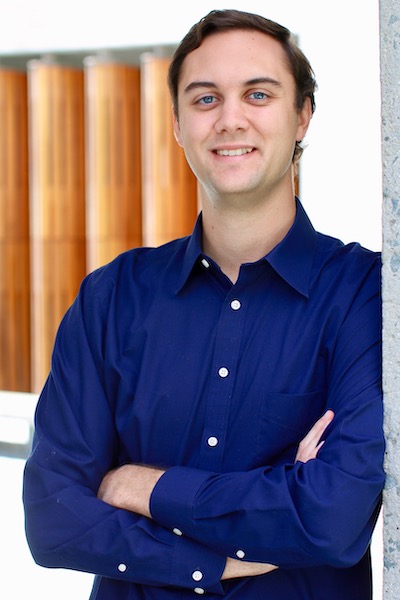 Todd Anzelon, Ph.D.
---
Doctoral Thesis: The Structural Basis for RNA Silencing by piRNAs
Research Focus: Anzelon's research focused on investigating the mechanisms of RNA silencing by piRNAs using structural and biochemical strategies. 
Undergraduate Institution: Point Loma Nazarene University
Noteworthy Publications: Structural basis for piRNA targeting, Nature (2021)
Looking Back: Anzelon appreciated the community and camaraderie and felt they were among the best aspects of studying at Scripps Research. He said, "I was able to build great relationships, and the mixing of so many great scientists helped me learn more than I could have anywhere else."
Next Steps: "I've recently started working as a Scientist in Protein Purification at Xencor, where I hope to contribute to development of life-saving therapeutics."
Be sure to join us at 10 a.m. PDT on Friday, May 20 for our Commencement Ceremony Livestream! Anzelon's advisor and mentor, Prof. Ian MacRae, will deliver a few words about his graduate experience, and viewers can learn about our 47 other 2022 graduates, who are now setting out to build careers that will profoundly impact the future of biomedical research.

---
Return to Profiles Home