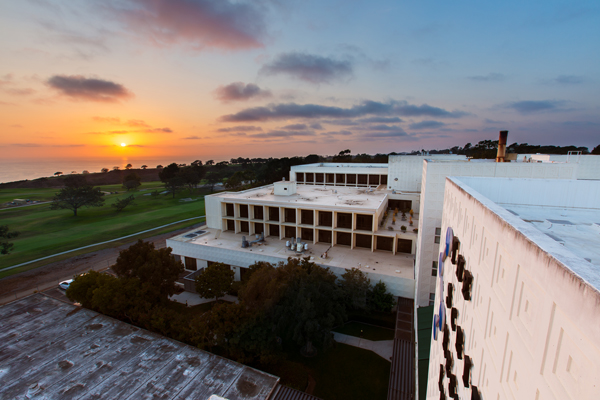 In order to ensure a safe, welcoming and non-discriminatory educational and work environment for every member of the Scripps Research community, and to meet statutory requirements, including Title IX of the Education Amendments of 1972, the institute has established a Gender-Based and Sexual Misconduct Policy. This comprehensive policy prohibits all forms of gender-based or sexual misconduct, including but not limited to sexual harassment, sexual assault, unwanted sexual contact, domestic violence, intimate partner violence and stalking. Scripps Research also prohibits retaliation against an individual who reports, submits a complaint or otherwise participates in good faith in any matter related to this policy.
Click here
for general Campus Safety information.
Scripps Research strongly encourages prompt reporting of conduct that may violate this policy. Anyone who witnesses, experiences or is otherwise aware of conduct that the individual believes to be in violation of this policy (including retaliation), regardless or when or where the incident occurred, is urged to contact the Title IX Coordinator or a Title IX Deputy Coordinator (see tab for contact information). Any complaint or information regarding a Title IX issue can also be filed by email.  
Upon receiving a report of gender-based or sexual misconduct, Scripps Research will take reasonable steps to stop and remedy the effects of the reported misconduct and prevent its reoccurrence. Scripps Research endeavors to provide all parties with appropriate notification and due process, and will reach reasonable conclusions based on the evidence collected. Scripps Research will take appropriate action, including disciplinary measures, when warranted, up to and including termination, dismissal or permanent separation from the institute.
Scripps Research will not tolerate gender-based or sexual misconduct and is committed to educating students, faculty, postdoctoral researchers, staff and the entire institute community about ways to prevent its occurrence. These efforts include regular and ongoing sexual misconduct and bystander intervention education, and training programs for community members. See below for an updated list of upcoming training workshops available to Scripps Research community members.
For members of the community who do not wish details of their report of gender-based or sexual misconduct to be shared with Scripps Research's Title IX Coordinators, the institute offers on-campus mental health counselors as confidential resources, and access to a wide array of additional off-campus resources. These resources include:
24-hour Hotlines and Treatment Centers
National Domestic Violence Hotline: 1-800-799-SAFE (7233)
National Sexual Assault Hotline: 1-800-656-HOPE (4673)
LGBTQ Hotline: 1-888-843-4564

Internet Resources

Shelters/Community Resources
YWCA of San Diego County 
Hotline: (619) 234-3164 
Website: http://www.ywcasandiego.org/ 
  
YWCA of Palm Beach County (Harmony House) 
Hotline: (561) 640-9844 
Website: http://www.ywcapbc.org 
Shelter Address: Confidential, Accessible by Public Transportation 
  
Center for Community Solutions (CA) 
Hotline: 1-888-385-4657 
Website: http://www.ccssd.org/ 
  
Aid to Victims of Domestic Abuse (AVDA) 
Hotline: 1-800-355-8547
Contacts