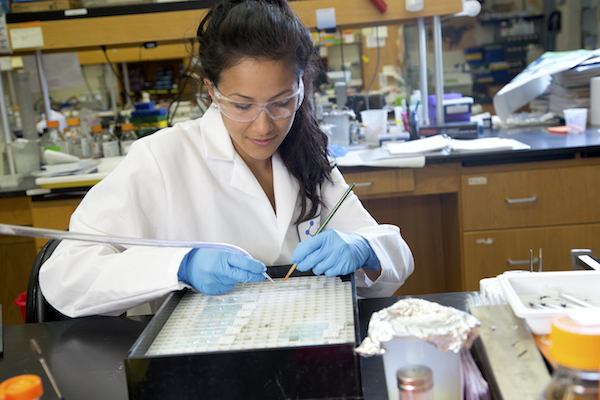 Scripps Research offers unique mentoring and research experiences to undergraduates during the summer and throughout the academic year. Recruitment efforts are geared toward students with no prior research experience, students with few research opportunities at their home institutions, students from underrepresented and underserved populations, and students who are the first in their family to go to college.
The Diversity Visitation Event for Research and Graduate Education (DiVERGE) is a three-day. all-expense-paid program held on the Florida campus of Scripps Research. Geared toward undergraduate students interested in biomedical research careers, the program is designed to give participants an in-depth preview of Scripps Research's Summer Undergraduate Research Fellows (SURF) program and top-10-ranked doctoral program in the chemical and biological sciences. It also features useful workshops and laboratory tours. More information can be found on the DiVERGE Program page.
Use the links in the menu above to explore undergraduate research opportunities ranging from semester-long academic credit programs from nearby colleges and universities to full-time summer research opportunities.