Prospective Postdocs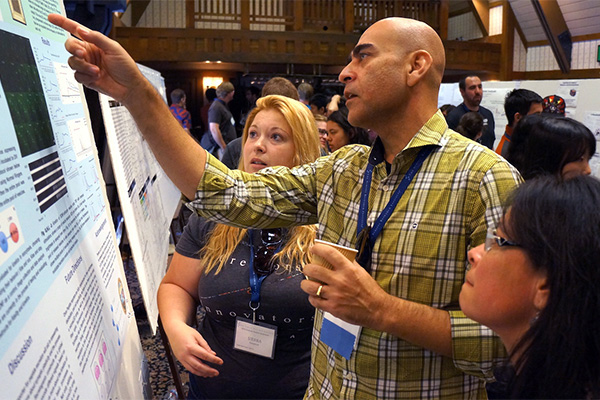 Scripps Research postdocs become leaders and difference makers in the greater scientific community and beyond.
 
Why Scripps Research for Postdoctoral Training?
Scientific Excellence
Scripps Research is ranked the most influential institution in the world for its impact on scientific innovation. The institute's 300+ postdoctoral appointees are valued for their unique interests and strengths as they conduct their studies alongside more than 160 internationally renowned faculty.
Expansive Benefits
Scripps Research offers competitive pay and benefits—including full medical coverage, multiple internal travel awards, 50+ career and professional development events each year, a vibrant postdoctoral association, opportunities for community engagement, myriad scientific seminars, free on-site confidential counseling services, and more.
Specialized Support
Postdocs are supported by the institute's Career and Professional Development Office, which empowers graduate students and postdocs by promoting a culture of informed, proactive, and strategic career planning. At Scripps Research, we view career and professional development as integral to advanced research training, and we provide tailored resources for crafting high-quality manuscripts and grant proposals, planning for your career, and developing your professional skills.
 
How to Apply
Candidates interested in postdoctoral training at Scripps Research can directly contact the principal investigator of the lab in which they wish to train. 
 
Additionally, some labs post open postdoctoral positions on the Scripps Research careers website.
 
See also:
Career outcomes data for Scripps Research postdoctoral trainees
Working at Scripps Research